If you're looking for professional singing lessons but don't have the time or money to spend on expensive voice teachers, you've come to the right place! One of the most effective and efficient ways to learn to sing is by learning right from the comfort of your own home!
Here at the Singing Lessons Guide, we've reviewed the many of the best singing lessons on the web. We've got detailed reviews on all the courses you might be interested in so you don't have to do all the research yourself and waste your time trying to figure out which courses are good and which ones aren't worth your time. We encourage you to read our full reviews for any course you're interested in.
Feel free to bookmark this site if you want to come back at a later time. We wish you all the best as you begin your journey in becoming a truly excellent singer. Remember to have lots of fun along the way!
Best 3 Singing Courses on the Web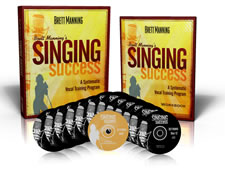 Singing Success
Rating: (Editor's Choice for Audio CD Voice Lessons)
Published By: Singing Success, Brett Manning
Website: www.SingingSuccess.com
Pricing: $199.00
For Skill Levels: Beginner-Advanced
Product Website
Read Review
Developed by the world-renowned vocal training coach Brett Manning, Singing Success is one of the most complete and comprehensive singing lesson packages on the internet today.
Brett Manning has an impressive resume. He has worked with a wide array of artists from many large singing labels such as Epic/Sony, Dreamworks, KMG, Lyrics Street, and Columbia. Many of Brett Manning's clients have won the world's most coveted vocal awards including the Grammies, the CMA Awards, as well as the Doves. When you visit their site, you'll recognized quite a few of the many recording artists that have had Brett as their coach. You can also find different testimonials by big names in the music industry that personally recommend Brett Manning's teaching method.
Singing Success is available as either a physical shipped course or a downloadable singing course. Since the price is only a few dollars more for the physical version as you don't pay for shipping with the download version, we definitely recommend the physical version for the added flexibility...
Read Full Singing Success Review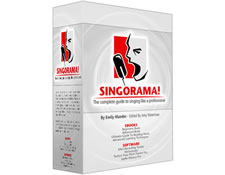 Singorama
Rating: (Editor's Choice for Downloadable Voice Lessons)
Published By: Rock Star Recipes, Emily Mander
Website: www.Singorama.com
Pricing: $99.95
For Skill Levels: Beginner-Intermediate
Product Website
Read Review
If you are looking for a singing course online that you can download, you'll probably want to check out Singorama 2.0, which has become one of the more popular singing courses currently available on the internet.
Singorama uses both audio and interactive ebook material to teach you what you need to know about singing. The audio lessons are professionally recorded and narrated, and the ebooks help reinforce key concepts. As an added bonus, Singorama includes come rather cool and complementary software and tools that help keep the learning fun and engaging.
Singorama is a great choice for those that want to greatly improve their singing ability even if they are completely new to singing and music. It's also our top choice for a complete singing lesson course for under $100.
Read Full Singorama Review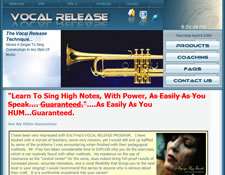 Vocal Release
Rating:
Published By: Self Published, Eric Frey
Website: www.VocalRelease-Online.com
Pricing: $97.00
For Skill Levels: Beginner-Intermediate
Product Website
Read Review
The Vocal Release Singing Instruction program is a full-featured study-at-home vocal tutoring program that's downloadable and completely PC-based. Even though the website seems to allude you can order the physical shipped version of Vocal Release, there actually isn't anywhere you actually can place an order for it. The downloadable version of Vocal Release currently seems to be the only way you can purchase the course.
Vocal Release was developed by voice teacher Eric Fray. Mr. Fray has been singing since he was fifteen and is involved with a hard rock music band that appropriately enough, goes by the name Frayd. If you are like me you may not be into that kind of music, but I'll throw their MySpace page out there for what it's worth if you want to hear some of the vocals Eric is featured in. On a side note, Eric Fray offers over-the-phone and private voice lessons as well, much like...
Read Full Vocal Release Review
How we reviewed and what to look for in a singing course:
Our reviews of the singing lessons on this site take into consideration different factors including, but not limited to a course's:
Price
Production Quality
Thoroughness of Course
Quality of Instruction
Ease of Use
Product Guarantee
Customer Service
If you have any thoughts, comments or inquiries about any of our course reviews, we encourage you to drop us a line.
Recent Singing Articles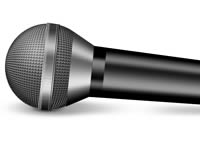 Vocal Health and Warming up the Voice
Helpful tips and tricks you can use to keep your most valuable asset in great working order!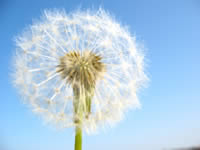 How to Sing with Allergies
Ideas and products you can use to keep singing during allergy season.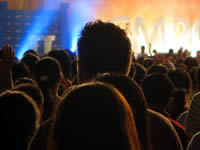 How to Build a Successful Sound
Discover what kind of sound you want to develop as a singer.
Disclaimer Notice
We are an independent product review site and take great pride in the integrity or our reviews. In the interest of full disclosure we want our readers to be know that we do receive review copies of all lessons and software that we review on this site. We do also receive financial compensation in the form of commission on some, though not all products talked about on this site. Please note that we do not allow this to interfere with our editorial process.
Also, we should point out that we do not accept paid reviews in any way in order to keep an unbiased viewpoint. Lastly, we don't have any personal interest in the products we review, nor are we owned by any company whose products appear on this site. Thank-you for reading!